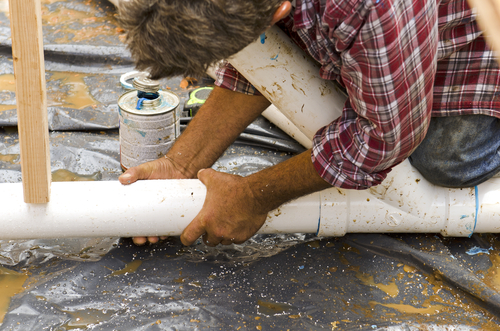 Becoming a journeyman plumber is a great career choice for those who have a passion for the trade and want to take their skills to the next level. Journeyman plumbers are skilled professionals who have completed an apprenticeship program and have passed a licensing exam. Here are the steps you can take to become a journeyman plumber:
Get an education: The first step to becoming a journeyman plumber is to get a high school diploma or equivalent. Many trade schools and vocational schools offer plumbing programs that can provide the necessary education and training. These programs typically take around two years to complete and cover topics such as plumbing codes, safety, and installation techniques.
Apprenticeship: After completing an education program, the next step is to find an apprenticeship with a licensed plumber. Apprenticeships usually last between 3 to 4 years and during this time, you will work under the supervision of a master plumber, gaining practical experience and learning the trade.
Pass a license exam: Once you have completed your apprenticeship, you will need to pass a license exam. The exam will test your knowledge of plumbing codes and safety regulations, as well as your ability to install and repair plumbing systems. The exam is usually divided into two parts, one that is theoretical and another that is practical.
Continuing education: Journeyman plumbers are required to keep their skills and knowledge up-to-date by completing a certain number of continuing education hours every year. This is important to maintain the validity of the license and keep up with the current codes and regulations.
Experience: As you gain more experience, you can apply to become a master plumber. A master plumber is a highly skilled professional who can take on more complex projects, supervise apprentices, and even have their own plumbing business.
Becoming a journeyman plumber is not an easy task, but with the right education and training, it can be a rewarding career. Journeyman plumbers are in high demand and can find job opportunities in a wide range of settings, including residential, commercial, and industrial. They have the ability to work independently and can even open their own business. If you have a passion for the trade and want to take your skills to the next level, becoming a journeyman plumber is definitely worth considering.